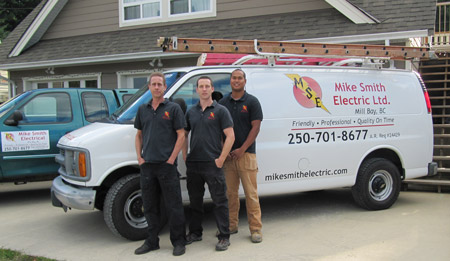 When you choose to work with Mike Smith Electric Ltd, you are choosing to work with a certified journeyman electrician who will offer the best solution for your project at a competitive price.
Why else should you choose Mike Smith Electric Ltd?
We take the time to discuss and understand your needs, and will design an installation with your requirements and budget in mind.
We care greatly about your satisfaction and will always ensure you are happy with our work.
We are bonded, licensed and insured.
We stay up to date with the latest electrical codes, materials and technology in the trade in order to serve you better.
We are highly skilled, well groomed and always professional.
We strive to be the best in our field.
We are a local business and live in our service area. We will be here now and in the future, whenever assistance is needed.
[template id="41″]