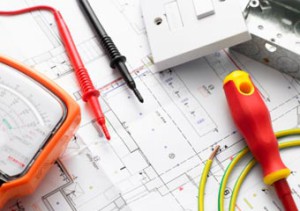 Mike Smith Electric Ltd is focused on providing electrical solutions and services that meet client needs.  With an eye on the latest solutions and technology we continue delivering what our client's want and need.  Weather its troubleshooting an electrical problem, wiring for networks or internal systems infrastructure, or designing and building a security system, MSE  has the expertise.  We are available 24/7 to service everything we install, so we aren't just here to provide a solution, but we are here to provide the service to keep performing.  With this service focus in mind, please call contact us if you need service of an existing system, provide a new system, an addition or modification, or even if you are not sure what you need, we can help find the right solution to your challenge.  Give us a call at (250) 701-8677 or request a quote today, and let us demonstrate what we can do for you.

What our clients have to say...
As a local contractor I have worked with Mike Smith on many projects from large to small.  I have found Mike to be professional, honest, reliable and informative.  Mike has no problems working collaboratively with other trades and is a pleasure to have on the job, as well as being a positive influence on the job site.   I would not hesitate to recommending Mike for any project.

My name is Perry Dunlop.  I am a General Contractor in Duncan, BC.  I specialize in renovations.  When taking on building projects I have learned to surround myself  with great people when it comes to sub-trades or specialty trades.  I consider Mike smith electrical to be in this category.  Having worked with Mike and his company on several projects, I have found him to be professional, knowledgeable, reliable, honest and very safety conscious.  His pricing is  competitive and his work ethic is beyond reproach.  No matter what size the project has been, Mike Smith electrical has come through for me time after time-year after year-project after project.  Without hesitation I would recommend Mike Smith Electric ltd.

I would like to take this opportunity to say thank-you to you and your crew.  It was an absolute pleasure to deal with you and your staff; your  professionalism and dedication to completing the job on such short notice will be not forgotten by me or my family.  Again, my deepest gratitude.