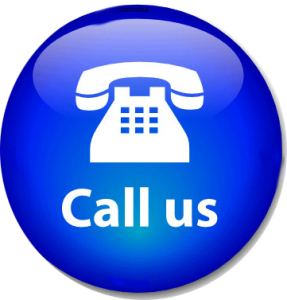 When deciding to install a backup generator there are two main factors to consider; strength and endurance.  So what do you want to power during a blackout and how long do you expect the blackout to last.
To assess the strength this is fairly straight forward, but it is important to error on the side of caution and not just power essential items, include a little extra to future proof your requirements.  First step is to look at your electrical panel circuits and determine what each circuit powers.  Note those circuits that have your heating, air conditioning, fridges, freezers and other high consumption appliances.  Keep in mind you may want your kitchen and living areas lighted and functional.  Then also for security you may want some outside lighting.  Once you have identified the needed circuits you have an idea of how much power you will require, but it is recommended that you call an expert to determine the exact load calculation.
For endurance you need to look at "why a blackout may happen".  This means what are the causes, such as, power grid failure, weather or catastrophe, and telephone pole accidents or a transformer blowing out.  Then look at historically how often these have happened and how long you were without power.  In these cases consider the worst case scenario and that will determine a good "peace of mind" time period for the endurance you need from your backup generator.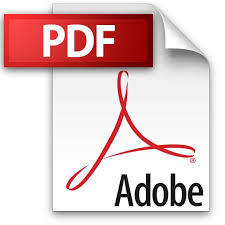 BC Hydro Home Outage Checklist
Tips for consideration:
General
Install the generator as close as possible to the fuel supply, to reduce the length of piping. A separate regulator for the genset is suggested.
Check the generators oil frequently, especially during or after an long power outage.
Portable Generators
Allow sufficient room on all sides of the generator for cooling of the generator and fire safety. An overhead shelter is a very good idea. It will keep the direct rain water or snow off the generator, preventing shock or damage to the electrical system. Pay special attention to where the exhaust will end up. One will not last long breathing that stuff!
If your budget will allow go with a bit bigger generator than you think will do the job. A bit more power is better than a shortage of power. Keeping in mind this is a long-term purchase.
Standby Generators
All generator installations must be completed by a licensed electrician and propane / natural gas fitters. In some areas gas installers are self regulated, electricians are not. So make sure that a permit has been applied for and proof of this is presented to you upon completion of the job. You may need this for insurance purposes.
Keep in mind when positioning your generator that the air inlets and outlets should not become obstructed by leaves, grass, snow, etc. If prevailing winds will cause blowing or drifting snow, consider using a windbreak to protect the unit. Always clean the snow away from the intake and exhaust vents ( while the genset is not running ). If you are away from your generator for more than one week have someone check it for you.
Install the generator on high ground where water levels will not rise and endanger it.
Do not install your generator where rain gutter down spouts, roof run-off, landscape irrigation, water sprinklers or sump pump discharge may flood the unit or spray the enclosure, including any air inlet or outlet openings. Also watch for steel roofs and direct run off of water. If there is no other location you may need to build a secondary roof to protect the unit.
Where strong prevailing winds blow from one direction, face the generator air inlet openings to the prevailing winds. Avoid window wells, low windows, intakes for HRV and furnaces. Consult your Gas installer before you commit to the positioning of the genset. Keep show shoveled away from the inlets on the generator and don\'t shovel around the generator when it is running.
Install the generator as close as possible to the transfer switch. REMEMBER THAT LAWS OR CODES MAY REGULATE THE DISTANCE AND LOCATION.
Consider whole house power it is a bit more money but much more user friendly.
Propane tanks must be a minimum of 10 feet from generator and/or regulator unless the regulator is vented. 420 tanks (Oversized BBQ tanks) can be placed adjacent to buildings or property lines. Torpedo tanks must be located a minimum of 10 feet from buildings, generator and property lines.
Set your weekly exercise time for early in the week. If there happens to be a problem it\'s better to call on a Tuesday rather than a Friday. If you are a cottager you may want to pick a day you will be there so you will hear it run or add an hour meter. This is a great option for the customer and the servicing dealer.
Maintenance
It is really important to look after your generator whether it is a portable or automatic home standby unit. Either do your own scheduled maintenance or hire someone like us to do it for you. It will be just one less thing for you to worry about. The battery is the biggest problem with portables. They always seem to be dead when you need them, so check out our Battery Tenders listed on the accessories page.
Accessories
Consider optional cold weather equipment like a battery warmer, oil pan heater, Tank heaters, Automatic Temp Controller or a freeze alarm for your cottage, home or business.
If you will be traveling for more than a week at a time the freeze alarm can just call when the temperature drops. It also can calls if the temperature rises to high and for us more importantly it monitors your automatic generator and calls us if it fails to start for some reason.
Give us a call at (250) 701-8677 or request information today, and let us demonstrate what we can do for you.